La featurette è accompagnata da "Danger" il brano di Migos&Marshmello tratto da Bright: THE ALBUM, disponibile da oggi.
Will Smith, Joel Edgerton e Noomi Rapace sono pronti a fare esplodere d'azione questo Natale con Bright, l'attesissimo film originale Netflix, che sarà disponibile in tutti i Paesi in cui il servizio è attivo dal 22 Dicembre 2017.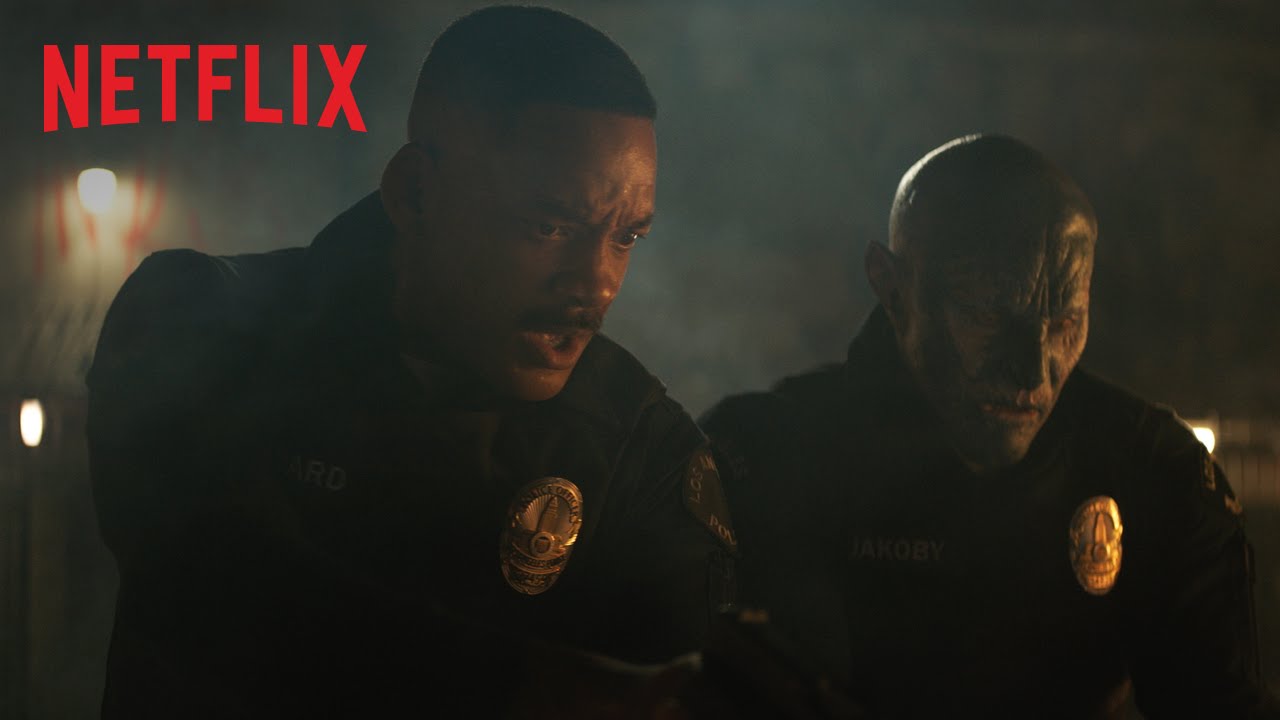 In questa nuovissima featurette, l'intrepido cast di Bright racconta del lavoro con il leggendario David Ayer, delle sensazionali scene d'azione del film, tra cui la famigerata scena del distributore di benzina, e di come Noomi Rapace sia il personaggio cattivo più spaventoso mai visto finora. "Grandi stelle del cinema e grande azione", afferma Ayer.
Bright segue le vicende di due agenti di polizia interpretati da Smith, nel ruolo dell'ufficiale Ward, e Edgerton (ufficiale Jakoby) che combattono contro gli orchi e il potente elfo cattivo interpretato da Noomi Rapace (Leila) con l'obiettivo di salvare il mondo.
BRIGHT: THE ALBUM è prodotto da Atlantic Records e David Ayer, che hanno già collaborato al disco di colonne sonore Suicide Squad: The Album, ed è disponibile nei negozi e sulle piattaforme streaming di tutto il mondo a partire da oggi. Maggiori informazioni su https://ad.gt/bright.
Sinossi:
Bright è un film d'azione ambientato in un presente alternativo in cui umani, orchi, elfi e fate convivono fin dalla notte dei tempi. Durante un pattugliamento notturno di routine, due poliziotti di estrazione molto diversa, Ward (Will Smith) e Jakoby (Joel Edgerton), incontrano una forza oscura che cambierà il loro futuro e il mondo in cui vivono.
Il regista è David Ayer (Training Day, End of Watch – Tolleranza zero, Suicide Squad) e tra gli interpreti figurano Will Smith (Men in Black), Joel Edgerton (Il grande Gatsby), Noomi Rapace (Uomini che odiano le donne), Lucy Fry (22.11.63), Edgar Ramirez (Hands of Stone, Zero Dark Thirty), Margaret Cho (Drop Dead Diva) e Ike Barinholtz (Suicide Squad). Scritto da Max Landis (Chronicle) e prodotto da Ayer, Eric Newman (Narcos) e Bryan Unkeless (Hunger Games).